West Coast Weight Loss is a program that is devoted to helping obese people to lose weight through, exercise, surgery, and dieting. Even on losing weight, the eating habits and the daily customs can determine if the customer will regain the lost weight. Therefore West Coast Weight Loss platform is dedicated to the training of customers on health practices that promote weight loss and strategies effective in maintaining a healthy weight. West Coast Weight Loss is an unconventional program which was designed to aid obese patients with, lifestyle evaluation, weight loss education and tips, forming positive habits, self-assessment, working on areas that require improvements, self-motivation and addressing potential obstacles that keep customers off from achieving their weight loss goals.
West Coast Weight Loss program is based on proven scientific principles that are known to cause prompt weight loss. The scientific principles are administered through simple protocols along with common sense. West Coast Weight Loss program has qualified weight loss professionals who follow up and help clients in attaining a healthy weight. The problem of being heavy is that you risk; being feeble, losing vitality and losing your strength. Moreover, you can age prematurely due to clogging of vital body organs by fats.
West Coast Weight Loss Reviews
West Coast Weight Loss YouTube Reviews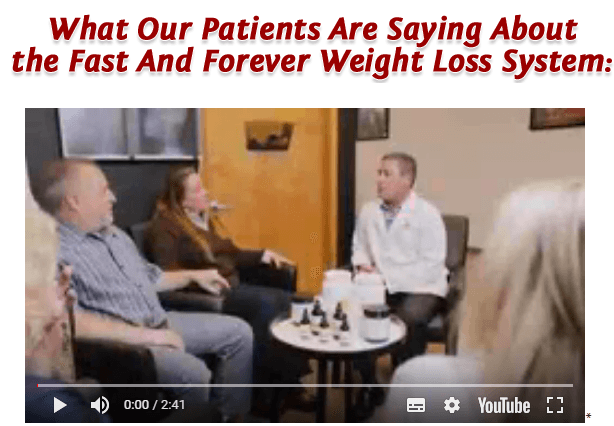 Debra and Russ narrate that starting the program is the best thing they did as a couple. Debra says that after the program, they regained their health and happiness. She adds that after this weight loss program, she is able to chase down her grandchildren. Russ attests that West Coast Weight Loss program helped him to lose 46 pounds of weight. He testifies that at the beginning the therapy was a bit tough but as he progressed results were appealing. Russ attests that they did thorough research before deciding to choose West Coast Weight Loss program. This program sounded realistic for their problem. This is because the program utilizes available meals that patient can prepare at home or purchase from roadside vendors. This saves the patient from the hassles of carrying pre-packaged foods.
Georgette narrates that before she joined West Coast Weight Loss program, she had tried many programs but none had worked for her. Georgette says that she would lose a pound or two after a week of rigorous work hence she was frustrated. She says that West Coast Weight Loss was her last stop. When she came in, she knew that she could cope with meal program. This is because West Coast Weight Loss Meal plans were very different from what she was used to. Georgette notes that she got the support that she needed from West Coast Weight Loss Programs. She made her own recipes and stopped taking foods from restaurants in order to stick to her stipulated weight loss health program. She explains that after following West Coast Weight Loss Program, she was able to see consistent results, this was her first time to see results and she could not be happier.
Analia lost twenty-five pounds and fourteen inches. She feels so happy and successful. Consequently, she receives compliments about her shape.
West Coast Weight Loss Drops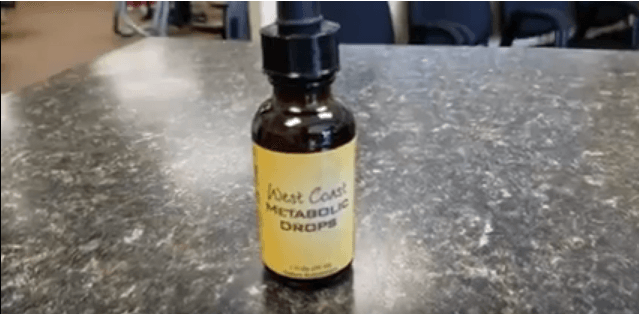 West Coast Weight Loss Drops
Dr. Jeremy Landry explains about West Coast Weight Loss metabolic drops that the program recommends for all weight loss programs. West Coast Metabolic Drops are not HCG in nature. Dr. Jeremy Landry elucidates West Coast Metabolic Drops. West Coast Metabolic Drops offer dietary support for the kidneys, adrenal glands, boosting metabolism, and suppress an appetite. West Coast Metabolic Drops are only offered by licensed physicians. West Coast Metabolic drops have a simple procedure for use in that you only do 0.75ml drop three times in a day. The drop can be taken orally or mixed with water. The patients are required not to take anything 15 minutes before or after taking the west coast metabolic drop. West Coast Metabolic drop is a whole food that contains a lot of herbs, vitamins. It gives great support for the thyroid, adrenal gland, kidneys
West Coast Weight Loss Plans and Products
Hormones: research shows that hormones decrease by 1-3 percent per year after the age of thirty. Therefore, at the age of fifty, your hormone level is usually half of the initial volume. At the tender age, people are able to eat hamburgers, pizza, and junk food on daily basis and not gain weight. West Coast Weight Loss plan uses natural hormones that help to mitigate weight only. When you use these natural hormones you don't lose your muscles. Muscles are very important in speeding up metabolic processes hence maintaining a low weight. Some programs will help you to lose weight and muscles hence after a short duration, you will regain the weight.
West Coast Weight Loss program has a special proprietary blend of drops that help in melting fats away. They also have special items in their program that help in hydrating body systems
Another approach to losing weight is to lose toxins. Toxins are unavoidable; they are obtained from drinking water, air, lotion applied on skin, vegetables et cetera. You see your body uses fat cells to protect you from the toxins. Therefore, clearing toxins from body help in getting rid of fats from the body as your body does not require them anymore. West Coast Weight Loss program will help you lose weight without starving yourself.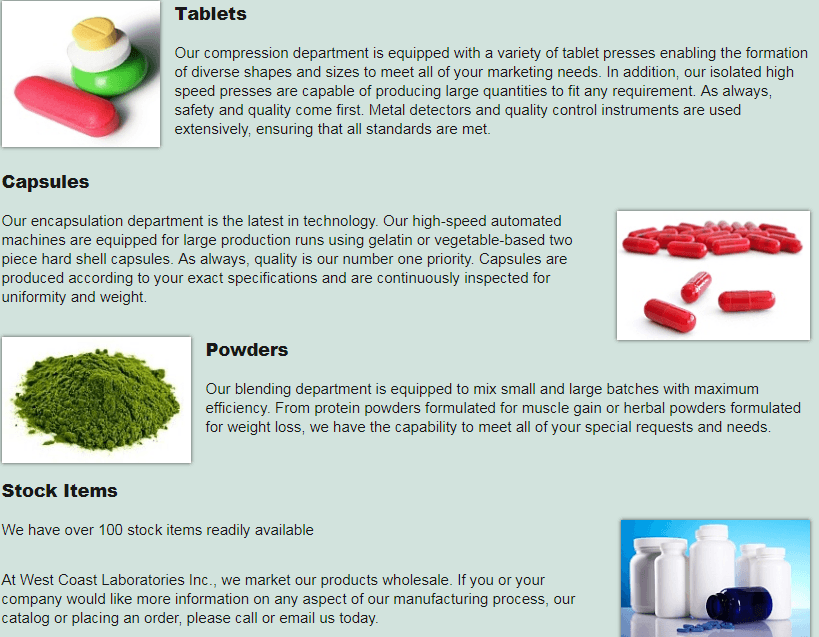 West Coast Weight Loss Products
West Coast Weight Loss program has a different formula for weight loss, for example, they have herbal powder formulated for weight loss, protein powder formulated for muscles gain. Their products are approved by Food and Drugs Authority (FDA).
Summary
West Coast Weight Loss program provides customizable weight loss programs. They use weight loss metabolic drops that help in burning fats away. Besides they use natural hormones that give permanent weight loss, that's there is no regaining of weight. According to customer reviews, West Coast Weight Loss program is one of the best weight loss programs. This is evident from one customer who testified that before landing to West Coast Weight Loss program, she had tried many programs but she had not gotten results.